Dataloft



Social media & email integration

Case study
Industry: Research consultancy
HubSpot products used:
Marketing Hub Enterprise

Services used:
Diagnostic Engagement

CRM Workflows, Custom Email Templates, Custom Objects

Front-End & Back-End Development

Summary
Dataloft Consult is a data-driven research consultancy, specialising in residential property and delivering in-depth analysis of local, national and international property markets. They approached us to help streamline two key processes; emails and social posts.
Sending hyper-personalised welcome emails based on area, local branch and contact type using Dataloft Inform and HubSpot.
Our API pulls in pre-confirmed area statistics (for example, by branch) and assigns this to the contact in HubSpot, when they meet pre-defined criteria. Finally, the selected email template is populated with the data.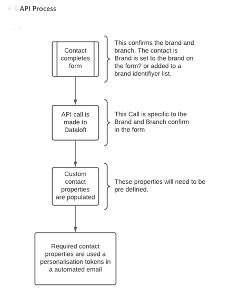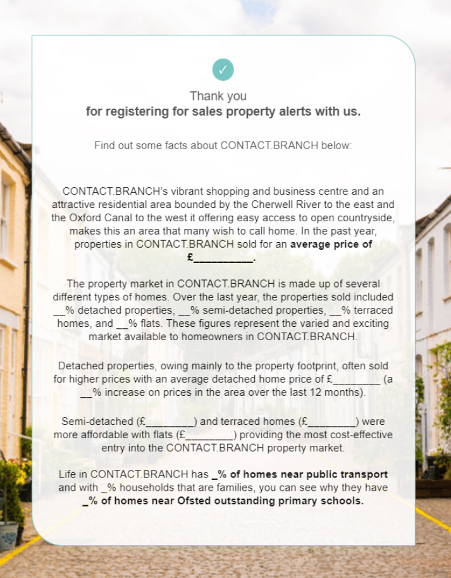 We needed to move Dataloft-created social posts (images and copy) to the HubSpot portal for review and publishing by the marketing manager of that branch.
The marketing manager would have to check Dataloft several times a day, manually download/copy the content, and upload/paste it into the HubSpot portal.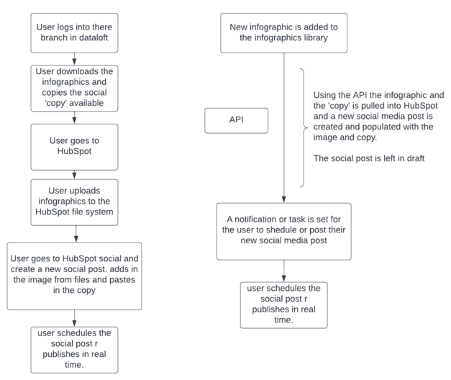 Automatically create 'ready to post' social media content in HubSpot, using Datalofts' scroll-stopping graphics and copy.

This integration takes infographics and copy form Dataloft
And turns them into draft social media posts in HubSpot.

Results:
With SpotDev's custom Dataloft and HubSpot integration, you can take local stats for buyers, sellers or property owners and deliver them in real-time to your contacts via email.

Social - reduces manual tasks by 83%







Request a quote
If you're looking for a highly technical HubSpot Solutions Partner, then SpotDev (part of the Everybody Smile More Group) is the ideal choice. Fill in the form below to get a quote from our team:
Please note that we will need to book a call to discuss your project in order to provide a committed quote.
Our clients love our work
"ESM Inbound is fantastic! I'm very happy to recommend ESM Inbound for web and email (and everything else HubSpot related)."
"Proactive, practical, pragmatic, professional, praiseworthy - as a HubSpot partner, I couldn't have asked for more!"
"Deliverables and timelines are always mapped out very clearly in consultation with us, making it easy to find the right options to fit our projects and budgets."