10 reasons to love a launch pad website
10 reasons to love a launch pad website
Get weekly
HubSpot Updates
The easiest way to understand the difference between a launch pad website and a traditional one is as followers. On your birthday, what would you rather receive?:
One big present which is a bit of a surprise. You've waited all day to open a large box with fancy wrapping – you've no idea what it is! You remove the paper to discover a new designer gift but you aren't sure you really need it or even how it works. As you start to play around with it, you discover a few problems but no-one has kept the receipt so this is what you're stuck with.
Or, lots of small presents which come from a list you made. You open one in bed when you wake up, another with your morning coffee, another over lunch with pals, another in the evening, and the final one just before bed. There aren't many surprises – you already know exactly what you're getting. Anything you aren't sure about can be changed as receipts were included for each present.
The initial description is more like what you can expect from a traditional website redesign: a large, complete package which you generally have to wait for. It takes a while to complete (on average 6 months) and when you do get access to it, you aren't even 100% sure how it will work or if it'll be what you expected. With a traditional site, it usually comes to you the client, as a completed, working entity – what you see is what you've got, no flexibility. Whereas, with a launchpad website, you can start seeing meaningful changes to your website usability from much earlier on in the process.
Still wondering if a launchpad website is for you? Here are 10 reasons why we love launch pad websites (and why you might, too).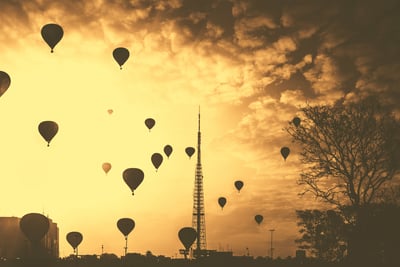 Reason 1: Helps you take a step back
A launch pad site helps your team get out of their 'bubble'. It can be easy for even the best marketing teams to rely solely on guesses and opinions rather than facts and data. Of course you know your customers well, and you've probably developed highly detailed buyer personas, but this doesn't mean any of us completely understands how users will behave on our website. Plus, this is the opportunity to update your personas by taking a closer, up-to-date look at how they use your site.
By monitoring patterns and actions early on in the redesign, decisions can be informed by real-time data, preventing an inaccurate website from just sitting live and not working for your business.
Reason 2: More user focused
You're able to be more informed and the site is better optimised with a launch pad site. For example, you can see where high bounce rates are occurring, or where a CTA isn't being engaged with and quickly change it as you go, rather than waiting for a whole site to be finished before adapting it to your users' needs.
User-driven decisions mean you can make relevant changes in good time – not only this, but the lessons you learn from alterations as you go can also inform your wider content decisions, such as where to focus your blog activity or social posts that will capture the attention of your audience.
Reason 3: Changes are evident quickly
Often with traditional website redesign, there is a long wait until you can actually see and use the finished site. This can feel risky and frustrating for teams, their leaders and customers. With launch pad redesign, there's no waiting for 6 months+ to see results; in fact, SpotDev aims to have a working, finished website with you within 30 days of completing the strategy stage.
This means other projects associated with your Growth-Driven Design plans don't have to go on hold until the site is completed – they can exist side by side, informing one another in tandem.
Reason 4: Deadlines don't get missed
There is a quicker time to value with a launch pad site than its slower predecessor. Using this model, we are able to launch quickly and meet challenging deadlines more efficiently. How often have deadlines gone missed and targets been pushed back when redesigning a website in the past?
But with a launchpad site, you can expect to see real changes to your site swiftly – it's exciting for your team and helps evidence to any stakeholders that you're moving more quickly than previous efforts.
Reason 5: Faster proof of ROI
Return on investment can be a tricky thing to illustrate quickly, especially with such a significant job as a website redesign. It's likely you'll be most concerned about how it increases revenue and helps you save time and money behind the scenes.
When you have to wait long periods of time for a website to be polished to perfection, it means a) you're unable to monitor the success of the changes for a long period of time, and b) the polished website that comes out at the end might not be right for your users, losing you time and money overall. With the launch pad option, you'll be able to demonstrate ROI much faster, since even small tweaks to a single page of your site – such as adding a form or removing a video – could lead to huge changes to user behaviour.
Reason 6: No need for all-new content
During a traditional redesign, creating new content is one of the most time-consuming elements (and getting approval for it all from the right people in your team can be one of the aspects that slows down the whole process most of all). It's one of the main reasons businesses put off a website overhaul.
A new website doesn't automatically mean an overhaul of all your existing content. The beauty of a launch pad website is that you don't necessarily have to cut or change lots of your existing content. Cutting can be one of the solutions during a launchpad site, but it's more of a last-resort option than a standard practice.
Reason 7: Suited to all business sizes
One of the joys of a launch pad site are that any business can use one. The principles – regularly testing, changing small sections at a time and keeping the client involved in decisions – can be added to any site; they just need to be adapted to the needs of the individual business. This can depend on size, functionality and how much needs to be changed.
Some websites may take slightly longer to develop than others, for example, a site that depends on complex integrations. But still, this will be within a shorter time span than a traditional full redesign.
Reason 8: Beautiful, high-functioning design
A launch pad website still looks just as beautiful as a fully formed traditional site. Just because this is a quick-start, already-improved version of what you currently have, it doesn't mean the site behaves or looks unfinished.
This is a fully built and designed piece of work – nothing will go on display for your users that isn't high functioning and that doesn't provide a pleasing user experience. The behind-the-scenes methods and processes are what are different to a traditional redesign, not the appearance.
Reason 9: Flexibility
The ability to start making changes and tweaks immediately is something that suits a lot of businesses. It's natural to change our minds or find that the first suggestion for a page isn't working so needs to be tweaked. Most businesses want and need the flexibility to change direction or try something new without the strict confines of contracts and budgets tying them down to 'what they ordered'.
A website redesign isn't a chance to merely update what you're already doing with new branding – it's an opportunity to experiment with new ideas. A launch pad is a constantly evolving and growing platform, reactive to external factors, not something that is planned out and 'done' to an immovable plan.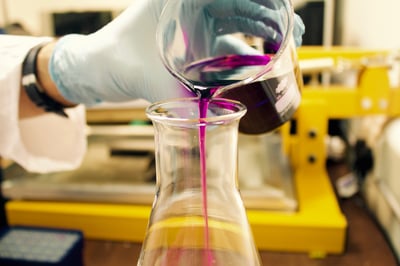 Reason 10: Encourages experimentation
It's useful to look at a launch pad as optimising your site ready for data-driven experiments. For example, the launch pad site allows you to get a clearer sense of the variables that will later help you when you start experimenting.
The launch pad is only the second stage in a three-step method towards GDD; first comes strategy, then designing the launch pad. The final step is called the continuous improvement stage which is made up of several experiments, enabling you to test some of the patterns that have emerged in your earlier building of the site.
Understandably, the launch pad solution – and indeed GDD on the whole – might not be for everyone. We understand that some of our customers like the idea of a totally overhauled site being completed after several months of development because it's familiar to them, or it might be what those higher up in the company have come to expect. Deviating from the familiar path – especially when something as big as your website is at stake – can be extremely daunting. But we hope we've presented answers to at least some of the common challenges a website redesign can throw up.
Our content includes affiliate links. This means that we may receive a commission if you make a purchase through one of the links on our website. This will be at no cost to you and helps to fund the content creation work on our website.