Migrate from API keys to

HubSpot Private Apps
Protect your business from HubSpot's API key sunset.
Act before
November 2022

to protect your business.



Why migrate from API keys to
HubSpot Private Apps?
On 30th November 2022, HubSpot will sunset their API key authentication system. This means that any app or integration built using API keys will stop working.
Historically, the vast majority of custom HubSpot integrations were built using API keys. With this change, some of the vital automations built for your business could be broken overnight.
How can you prevent your HubSpot integration from breaking?
To prevent your HubSpot integration from breaking you need to create a private app, assign the appropriate scopes and then deploy that app's token within your integration.
This work should be conducted by an experienced API developer. SpotDev's API Keys to HubSpot Private Apps service ensures an expert API developer with extensive HubSpot experience completes the updates for you.
Which integrations should be updated?
Any integration using an API key to access HubSpot
API keys generated in your HubSpot portal will stop working after 30th November 2022 unless they are updated.
Zapier integrations using webhooks with API key authentication
Standard Zapier integrations are built using OAuth, which isn't impacted by this update. Those that use webhooks will need to be updated.
Integromat/Make integrations using webhooks with API key authentication
Make (previously known as Integromat) standard integrations are not impacted by this update. Those that use webhooks will need to be updated.
HubSpot to HubSpot integrations using
API keys
Many in-house apps that automate HubSpot functionality using API calls will need to be updated from API keys to private apps.
Prices from


£1,000+VAT
The baseline cost of an API Key to HubSpot Private Apps migration is £1,000. This covers up to two custom integrations updated.
For each additional integration update, we will charge £150+VAT.
This is based on a like-for-like replacement of functionality. Any functionality changes will incur a fee.
Book a call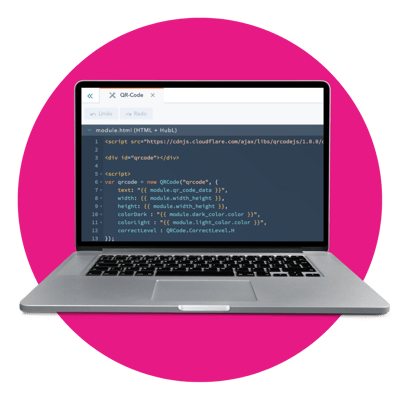 Trust expert API developers to protect your integration
If your HubSpot integration is vital to your business, then ensure that it continues to function after the API key sunset.
SpotDev builds API integrations exclusively on the HubSpot platform.
We will ensure your integration is updated securely and without risking business continuity.
Fast turnaround

times with

accurate

work

As Diamond-tier HubSpot Solutions Partners, we've been aware of this upcoming change for some time. We've used that headstart to design a repeatable process that delivers perfect results every time.

Avoid downtime and ensure that no data is lost during your API Key to Private Apps migration. Our proven track record of HubSpot API work
Abbott Laboratories
A powerful interactive calculator built for a leading global healthcare company.
Leaders Romans Group
Advanced preference management with API integrations for a large British estate agents.
Superior Press
A fully automated warranty renewal system for an American treasury supplies company.
What's included with an API Key to HubSpot Private Apps migration?
Appraise your risk exposure to the API key sunset
Create your HubSpot Private App
Update your integration to use your Private App
Quality Assurance of our update to your integration
Update your HubSpot API integration
Complete the form below and one of our HubSpot API specialists will review your details and respond within one working day.
"Deliverables and timelines are always mapped out very clearly in consultation with us, making it easy to find the right options to fit our projects and budgets."
Marcus Twitchin
Trinity College London