How a wishlist could transform your next website redesign
How a wishlist could transform your next website redesign
Get weekly
HubSpot Updates
Want to know how the humble wishlist could transform, not only the look and feel of your website and the user experience for your customers, but the way your team imagines, plans and creates the future of your business?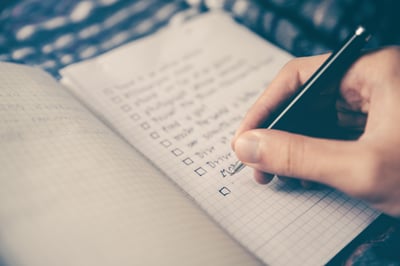 From our very first letters to Father Christmas, to the daily post-its that adorn our desks: humans love lists. It's a way many of us cope with the endless "to-do" nature of our busy lives – doctor's appointments, birthday parties, important emails – everything goes on a list to be nicely ticked off. It's a physical way to show progress (how good does it feel to realise you've ticked off half your list?), encouraging yourself that you're not that far off finishing your workload for the day.
Using this same model in a website redesign can be the crucial difference between getting the website you've longed for – a website that is far better than your competitors' and creates a user experience that is a joy for visitors – and creating yet another mediocre site that ticks all the predictable boxes you've always ticked before. Colourful pens at the ready: it's time to get creative.
What is a wishlist?
This isn't a trick question – it really is a simple concept. A wishlist consists of all the requirements from a website that you can possibly think of, all in one place. HubSpot simply defines it as:
"A continually evolving list of the creative, game-changing ideas to solve user challenges, bring them value and ultimately hit business goals."
And the best way to come up with these ideas? Getting representatives from across your business to join together and dedicate some serious thinking to the cause. A wishlist needs to be created in the strategy stage of the process – before you even start planning the design or discussing budgets. And that takes lots of creative minds.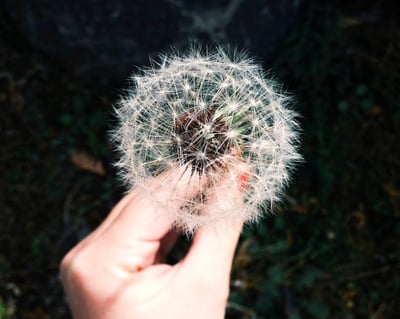 When designing a website, it can become all too easy to want "everything": new branding, new pages built, old ones updated, chatbots added, forms included, a content overhaul and fresh imagery. This is the reason a traditional redesign usually takes six months – sometimes even longer – to complete. Businesses often feel they need to change everything immediately, to show instant impact. But sometimes making small changes at a time allows you to step back and assess what's actually working – and what's not. Digital 22 puts it this way:
"When you're ready to launch your website, it's not always a wise idea to include every single feature. That's a crucial error made in the traditional web design method. Think about it, if you're throwing every feature possible on your website, how can you improve from that even more? You can't learn effectively about user behaviour and you can't make impactful changes down the line."
If you create a wishlist, and prioritise certain points, businesses can evaluate the most urgent updates and start making those, analyse the results of these changes, then start feeding further wishlist elements into the redesign through a launchpad website over the following weeks and months.
How to conduct the meeting
As previously mentioned, you need a good cross-section of your business represented at your first brainstorming session. From sales and service operators, to the marketing and content team, web designers and developers – make sure you have an even spread of the business covered.
You want the ideas brought to this session to stand for every aspect of the business – there are some things only front-line sales people will know, just as there are things only your web team will be able to communicate. Some of the ideas Impact recommends your attendees consider to help them get started are:
Key site pages and sections that can have a real impact

Resources, assets, and tools for marketing

Specific features, modules, and functions

Design features and elements

How the experience will change based on device, location, etc.
It is advised to roughly use the following structure for the meeting:
Your strategist of the growth-driven design process needs to lead the session: it's important only one person is guiding attendees through the meeting so people don't talk over each other, or a conflict of interests begins to dominate.

Ask brainstorming members to bring with them all their ideas – make sure you give them plenty of notice, maybe a week or two, to dig around, do some research and take a look at existing data, so their ideas can be informed by how your users are currently behaving, what they see needs to be improved, and what your competitors are doing better than you.
Top tip: Ask teams to keep a 'running journal' of ideas during these initial strategy weeks, rather than writing all their ideas just an hour or so before the wishlist meeting.
The collaborative session should run for between 3-6 hours to give everyone the time needed to make their input. It should begin by reminding your team about the

business' goals, fundamental assumptions, jobs to be done, personas and journey map

: all the things you'll have been working on in the strategy phase of your redesign.

If you have wall space, it might be a good idea to print out (in large writing so everyone can read them) the strategy ideas you've had so far (the goals, fundamental assumptions etc.) so they set the stage for the idea-swapping that's about to occur.

Next, it's time to allow each attendee to present their ideas for the website update – just one or two sentences about each idea will do. It's up to the strategist to ensure people aren't interrupted or challenged, but allowed to add their ideas to the "mixing pot' on the wall – you could ask them to do this with post-its, explaining each one briefly as they stick the notes up.

As they are listening, the rest of the group should take notes, jot down questions they want to ask when given the opportunity to do so, and consider how the different presenters' ideas might be grouped with their own.

Once everyone has had their turn to speak, it's time to start having discussions about how these ideas work together, how they might be implemented, and to ask further questions of one another – remember, this should all be managed by the strategist. Are there any repeated points? Does anyone have strong evidence against any ideas? Get rid of any that can be.

Finally, it's time to prioritise the wishlist you've created. By now, the wall will be full of fantastic ideas from across the business which you know are going to skyrocket the effectiveness of your website. But you can't make all these changes now: you have to choose your best ideas first. The strategist needs to decide which elements need to be built:
Now

After the launch

At some point in the future.
Top tip: You might have upwards of 200 suggestions from the team – from site elements and features, to brand new sections and pages. You need to create a grading system – or an impact score – to categorise how much of an impact each idea will make to the user and the business.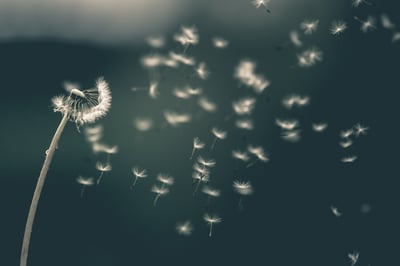 One you have decided which items are "must haves" and others "nice to haves", you'll have a clearer idea about which ideas need to be turned into a reality first. The general rule to stick to is – of the items you have on the list, which 20% of them will produce 80% of the impact and value for site users?
We will go into more detail about how to use this 80/20 split to analyse impact, as well as how to create hypothetical statements for each redesign element, in our next post. We hope this has given you food for thought, and the help you might need to structure your next wishlist planning session. Remember, talking, listening and giving everyone the opportunity to share their findings is at the core of the strategy stage: get this right and your launchpad site will fly.
Our content includes affiliate links. This means that we may receive a commission if you make a purchase through one of the links on our website. This will be at no cost to you and helps to fund the content creation work on our website.