5 ways to review your HubSpot portal during onboarding
5 ways to review your HubSpot portal during onboarding
Get weekly
HubSpot Updates
The word 'review' is enough to strike fear into the hearts of most employees – but your HubSpot portal review needn't be an unpleasant experience. Yes, it requires deep diving into your data, some close analysis of metrics, and it will mean dedicating a block of time to the task, but this practice – and getting yourself into good habits of regularly reviewing your portal health – is essential to growing your business.
Far from finger-pointing and awkward "where do you think you went wrong?" questions that you might expect from typical performance reviews in offices the world over, a HubSpot portal review focuses largely on genuine data collated during your most recent campaign, analysing successes and finding lessons to be learnt for the next one. This is a team activity; no single person is responsible, and it's an endlessly beneficial task that should be prioritised in your usual campaign-review process.
Here we offer our five top tips about how to take a closer look at relevant points during your HubSpot portal review – as taken from SpotDev's standard onboarding process. We hope you can implement these ideas into your own reviews and start sharing best practice with your team, or take advantage of our free HubSpot health check to get you started.
1. Allocate plenty of time and ensure the relevant people are present
During our onboarding process, we dedicate not one but two calls to the portal review… because there's a lot to cover! A complete overview of your portal takes time to do properly; it's a goldmine of precious information about how your campaign has gone, so it can't be rushed. It will take time to do well – and we all want to do things properly.
Not only that, but you need to make sure you have the relevant people present for this session – the information that comes out of the review will likely affect your service advisers, sales reps and marketing pros, informing what they do in your next campaign. Don't expect one or two people to shoulder all of this knowledge then distribute it to relevant people; important information always gets diluted in this way.
Top tip: Conduct a meeting with at least one representative from each team who helped put this campaign together, from editorial to social, marketing to sales. Ensure everyone has had access to your HubSpot portal previously – and knows where to access and how to analyse the data in there. This way, people will be prepared ahead of time, rather than spending the bulk of the meeting looking over metrics for the first time.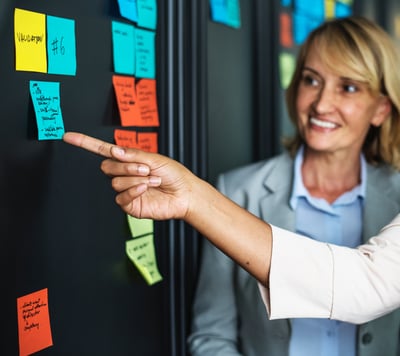 2. Review the relevant data in your HubSpot portal
The aim of this exercise is to identify areas that went well (and why they did), as well as identifying targets for improvement (and why these didn't work). In our own onboarding process, we focus on questions such as:
Are landing pages converting at 20% or higher?

Are blog post CTAs receiving 3% or higher clicks?

Is the visit:lead conversion rate 2% or higher?
These metrics are considered healthy and, if you weren't already, are good to be aiming for during each campaign you launch. If you didn't meet these targets in your recent campaign, why might this be? Dig into your landing page – was the form too long? Are your blog post CTAs compelling enough? Why aren't visitors converting to leads – are you offering enough opportunities for them to do so on the page?
Top tip: Try not to get carried away with data from previous months or years (unless you are directly comparing how your marketing efforts stand now against another period of time); make sure you're isolating the content, emails and resulting sales from the start of this campaign launch. In the HubSpot campaigns tool, you can easily do this, while still keeping your finger on the pulse of your previous content.
3. Explore a wide range of options for improving performance data
It's likely at this stage that a few things will be going really well, and a few things less so. Because you're onboarding with new software, this is your opportunity to try some new solutions and explore different ways of doing things – not just reverting back to the same methods you've previously used to conduct your marketing campaigns.
We offer a wealth of recommendations for our customers to try, should things need improving, but it's important to exercise your own input and open-mindedness when exploring options. Some ideas we may suggest for improving your performance data include:
Test out some new headlines on your landing page. Try asking a question; using "magic" words like 'free', 'results' and 'quick'; 'Use Title Case If You Didn't Already'; try humour (if you're funny!)

Add some testimonials and reviews to your landing page, change the colour or font of your CTA, or reduce the number of fields in your form.

Try a more targeted paragraph at the top of your blog post that helps solve a problem for your target audience, instead of the flowery or storytelling style you went with originally.

Try some different email subject lines to increase open or click-through rates.

Revisit and

hone your buyer personas

based on your findings.
Top tip: Like in your old school science classes, remember to only change one variable per page at a time or conduct some A/B testing of different variants so you can pinpoint the change that actually made a difference.
4. Identify your ideas
Tell everyone to come with their ideas hats on – this isn't only a session for looking at data, clapping yourselves on the back and leaving again!
The perfect formula for effective ideation is that 20% of your ideas will lead to 80% of the results. To enable 20% of your ideas to be useable, you need to turn up with plenty of them… because the vast majority will end up on the cutting-room floor. During SpotDev portal reviews, we help customers formulate a way of increasing their strategic thinking and implementing solutions that will work hard for them.
You could start by making a list of successes and disappointments from this campaign, then focus on one target at a time, asking the whole room's input for ideas to rectify these issues in your next campaign. Taking the approach of one issue at a time will allow each team to really isolate the problem without the distraction and louder noise of the rest of the campaign interfering.
Top tip: Create a positive culture of trust in these meetings (as well as in your wider organisation in general, of course!) where people feel free to communicate their ideas freely and creatively without feelings of stigma or judgement arising. In order to reach those golden 20% of brilliant ideas which will do most of the legwork moving forward, you'll need to first consider a lot of duds, too.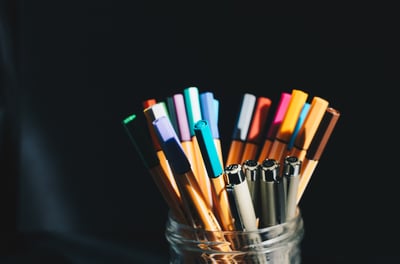 5. Create a bullet-pointed action plan
Everyone needs a plan! During onboarding, we work out how those 20% of ideas will get implemented before our next call. We will then discuss how – should you want to – you can purchase additional services from SpotDev to help instigate this. If you're conducting your own portal review, you'll need to do something similar.
This doesn't have to be completed in the meeting – in fact, it's often a really beneficial task to send people away to spend some time mulling it over. We recommend spending the following week after your portal review:
Completing the

action-plan items you've built together

and adding any new ones that occur to you.

Creating tickets for any action points, working together to provide new activation links, should they need to be completed for additional tasks.

Tweaking any templates, automations or workflows you've created and decided to change as a result of your review.

Assessing whether there are parts of your portal not being used efficiently, or even at all.
Top tip: Ensure the workload is as evenly spread as possible across teams – remember the point of the portal review is to check your HubSpot health over all elements, not to point the finger or assign work to one particular team over another.
Work a HubSpot portal review like this into the campaign process on every campaign you run until it becomes second nature. The more you get used to dedicating this time to analysis after a campaign's launch, the more targeted your marketing efforts will become and the more successes you'll achieve. As time passes, the hope is that less and less 'trial and error' will be required in order to discover what really works for your buyer and your growth will really take off.
Our content includes affiliate links. This means that we may receive a commission if you make a purchase through one of the links on our website. This will be at no cost to you and helps to fund the content creation work on our website.