Marketing Hub automations
Streamline your marketing and sales activities for a smoother customer experience.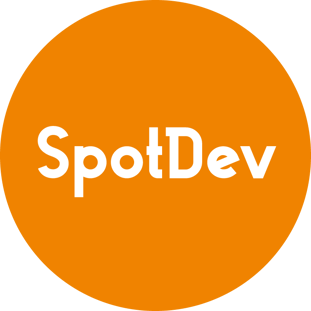 Give your team the power of automation
SpotDev helps you streamline your marketing processes with automation, removing time-consuming or repetitive manual tasks so that your team can focus on generating more leads.
We investigate ways to deliver further value using the latest HubSpot updates, whether that's helping you improve your internal processes, delivering greater customer satisfaction or finding more meaningful insights from your campaign data.
Using workflows, chatbots, email triggers and more, we'll arm you and your team with best-in-class automation, releasing time and resource to better devote to connecting with your audience in powerful, hyper-personalised and innovative ways.
Optimise lead nurturing workflows to improve customer experience
No matter how complex your business or how many different audiences you speak to, there is a lead nurturing workflow for you. By automating your lead nurturing process, you can focus on important jobs like picking up the phone to warm leads.
By building targeted email campaigns for leads, you can ensure no prospect falls through the cracks during marketing-to-sales handoff and that every contact receives a personalised and engaging customer experience.
Use t

rigger

action

s

to deliver hyper-personalisation
In today's world of emerging technology, there's no excuse for a generic customer experience.
SpotDev can set up emails to be automatically triggered when a user completes a particular action on your website. Whether it's visiting a certain page or filling in a form, we can set up trigger criteria for that user to enter an automation workflow. This will then show them relevant emails and content to the journey they've already taken.
Ensure your visitors receive a personalised, relevant experience with you – from website visit to purchase - and all through the power of automation.
Design chatbots to segment your audience and save your sales team time
Using SpotDev's best practice and applied experience, you can design and implement high-performing chatbots across key pages on your website that ask visitors a series of questions to help further segment them into different marketing streams. This will enable you to gather business critical information, ask what help they require as a next step and funnel them into the most relevant nurture journey.
All of this can be done whilst your sales team focus on the leads that are most likely to convert.
Our clients love our work
"Proactive, practical, pragmatic, professional, praiseworthy - as a HubSpot partner, I couldn't have asked for more!"
"Deliverables and timelines are always mapped out very clearly in consultation with us, making it easy to find the right options to fit our projects and budgets."
Start your
marketing automation
project today
Complete the form below and a member of our team will be in touch on the same business day.