Service Hub automations
Automate your customer service processes

without

sacrificing authenticity.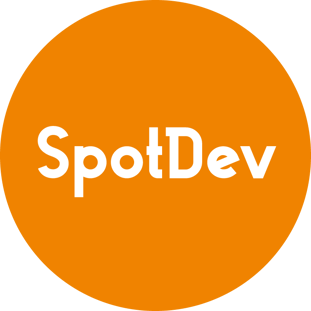 Customer service automation with a human touch
SpotDev's team of automation specialists can enable your business to rely on automated customer service with confidence, via HubSpot's Service Hub. Going beyond simple workflows and HubSpot's out-of-the-box functionality, SpotDev's custom-coded solutions offer powerful functionality to any customer service process.
Stay light years ahead of ineffective customer service bots
At SpotDev, we reject all forms of customer service that further alienates or frustrates the user.
From sales-to-service handover through to customer service queries, we recognise the need for reliable, effectively executed processes; ensuring all post-sale-activities are handled swiftly, without the need for newly onboarded clients to chase on work.
Configure HubSpot's tools to

maximise value
Building on HubSpot's existing automation tools is one of SpotDev's key strengths; taking what is familiar and configuring your portal to work for your business model, not the other way around.
We take the time to listen to your specific business needs and if there is a HubSpot partner who can take an implausible idea and make it a probable solution, it is SpotDev.
If you believe you can get more value from HubSpot, we're here to make that a reality.
Use AI to revolutionise customer experience
Our team prides themselves on being at the forefront of new HubSpot functionality and where our clients can add further value.
For example, multi-language and overseas customer service hubs are not uncommon, especially for enterprise operations. Using artificial intelligence to track language, sentiment, and phrasing, we can design workflows that triage critical enquires, ensuring those customers who are in urgent need of a response are flagged as such.
Our clients love our work
"Proactive, practical, pragmatic, professional, praiseworthy - as a HubSpot partner, I couldn't have asked for more!"
"Deliverables and timelines are always mapped out very clearly in consultation with us, making it easy to find the right options to fit our projects and budgets."
Start your
service automation
project today
Complete the form below and a member of our team will be in touch on the same business day.