Custom Objects

Using HubSpot for membership organisations and subscription business models.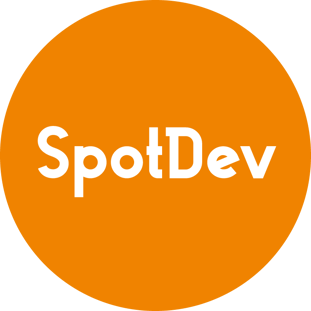 Why custom objects?
HubSpot custom objects create essential functionality for any membership organisation or subscription business. They offer the ability to create a one-to-many association with your members or subscribers, so your system can grow with your customers.
Whether you are looking to become the next digital streaming service or you are a long-standing membership organisation, custom objects provide your business with the tools to offer value at every touchpoint for your members, and reduce customer churn.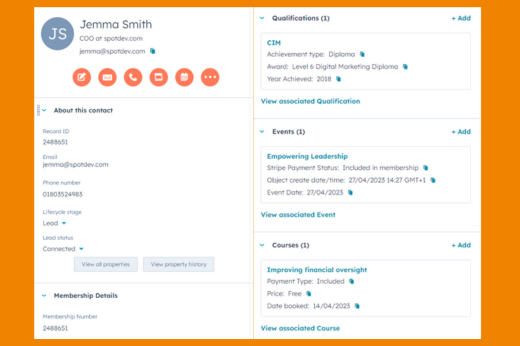 Custom objects support you in collecting key information from your customers with a one-to-many association. This allows new data to be added to the contact record, instead of overwriting, so you can see your customers' journey from beginning to end.
This growing data offers a fuller picture of your customers and allows you to find trends and commonalities. These then help guide your business and marketing strategies into the future using real data, not guesswork.
Personalise your offering
A generic customer experience is no longer accepted by many consumers, so being able to provide bespoke and personalised communication and content is key. It particularly helps when nurturing a long-term membership or subscription, and reducing churn.
Use custom objects and HubSpot smart content to provide tailored communications or offerings to your customers, inline with their:
Job title

Interests

Engagements

Membership or subscription tier

And much more.
These personalisation tokens can be used in emails, on landing pages and on webpages for a completely personalised experience.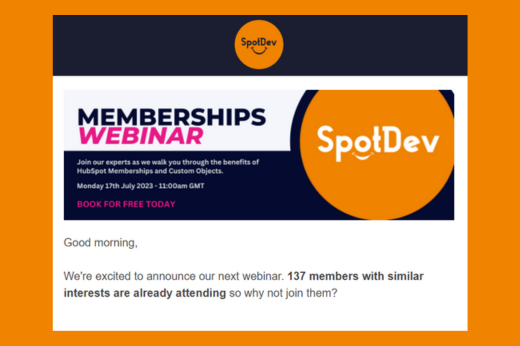 Provide an exceptional customer experience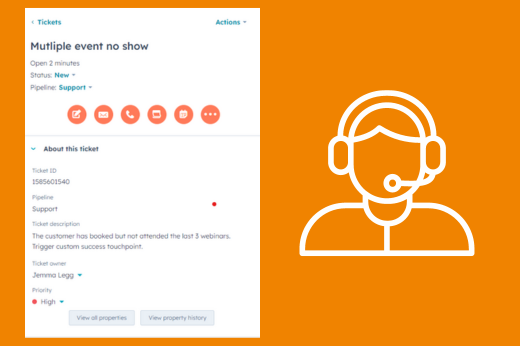 Demonstrate your investment in your customers' success with custom object-driven support automations. Often customer support is triggered too late, but using custom object data - either as a trigger or in your customer support reports and dashboards - your teams can identify potential churn risks quicker and easier.
Combining custom objects and Services Hub allows your customer success team to proactively support your customers and get in front of potential churn risks, whilst ensuring your customers are seeing value from their membership or subscription.
Support corporate accounts with ease
Encourage larger accounts with a seamless corporate membership experience. Allow personalised access for corporate administrations and easily identify key accounts that can continue to grow with you.
Custom objects, in conjunction with HubSpot CMS Membership, support the association of multiple memberships with a single company. This allows you to streamline invoicing and corporate membership admin.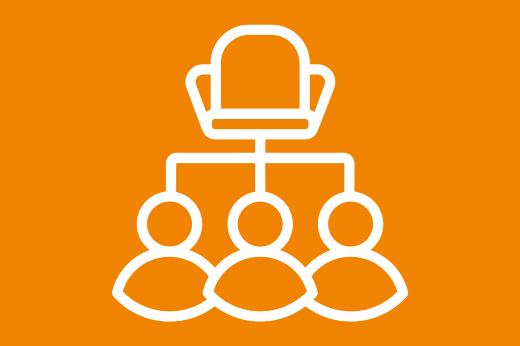 Expand HubSpot CMS Membership functionalities with SpotDev
Large, clear section title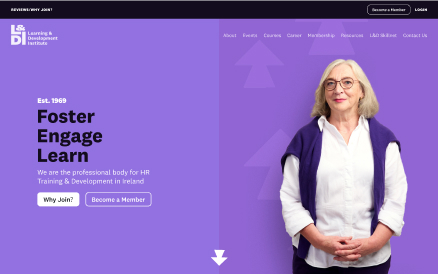 L&DI - Learning & Development Institute
Membership Website design, development & custom integrations
If you're looking for a highly technical HubSpot Solutions Partner, then SpotDev is the ideal choice.
Let us explain how our Platinum-Tier HubSpot partner status has helped hundreds of companies to thrive with their new CRM and CMS.
During the call, we will:
explore your business and your challenges

identify how SpotDev can help

explore broad brushstrokes of a commercial relationship

set a date for a more complete consultation.
Our clients love our work
"Proactive, practical, pragmatic, professional, praiseworthy - as a HubSpot partner, I couldn't have asked for more!"
"Deliverables and timelines are always mapped out very clearly in consultation with us, making it easy to find the right options to fit our projects and budgets."